Autumn Glow
Regular price
Sale price
$20.00 USD
Unit price
per
Sale
Sold out
Embrace the enchanting aura of fall with our Autumn Glow candle. Cozy top notes of crisp apple blend seamlessly with classic spices like cinnamon and clove, creating a warm and inviting atmosphere. As you delve deeper, refreshing middle notes of aromatic eucalyptus, woodsy pine, lively juniper, and tart cranberry unfold, adding a layer of complexity to the fragrance. Nestled on a base of cedarwood, Autumn Glow balances comforting vibes with an intriguing, fresh element, reminiscent of a brisk fall evening. Infused with natural essential oils, including clove leaf, cinnamon leaf, cedar leaf, cedarwood, eucalyptus, orange sweet, and sandalwood, this candle captures the essence of autumn's sensory delights.
Message ChatGPT…
Share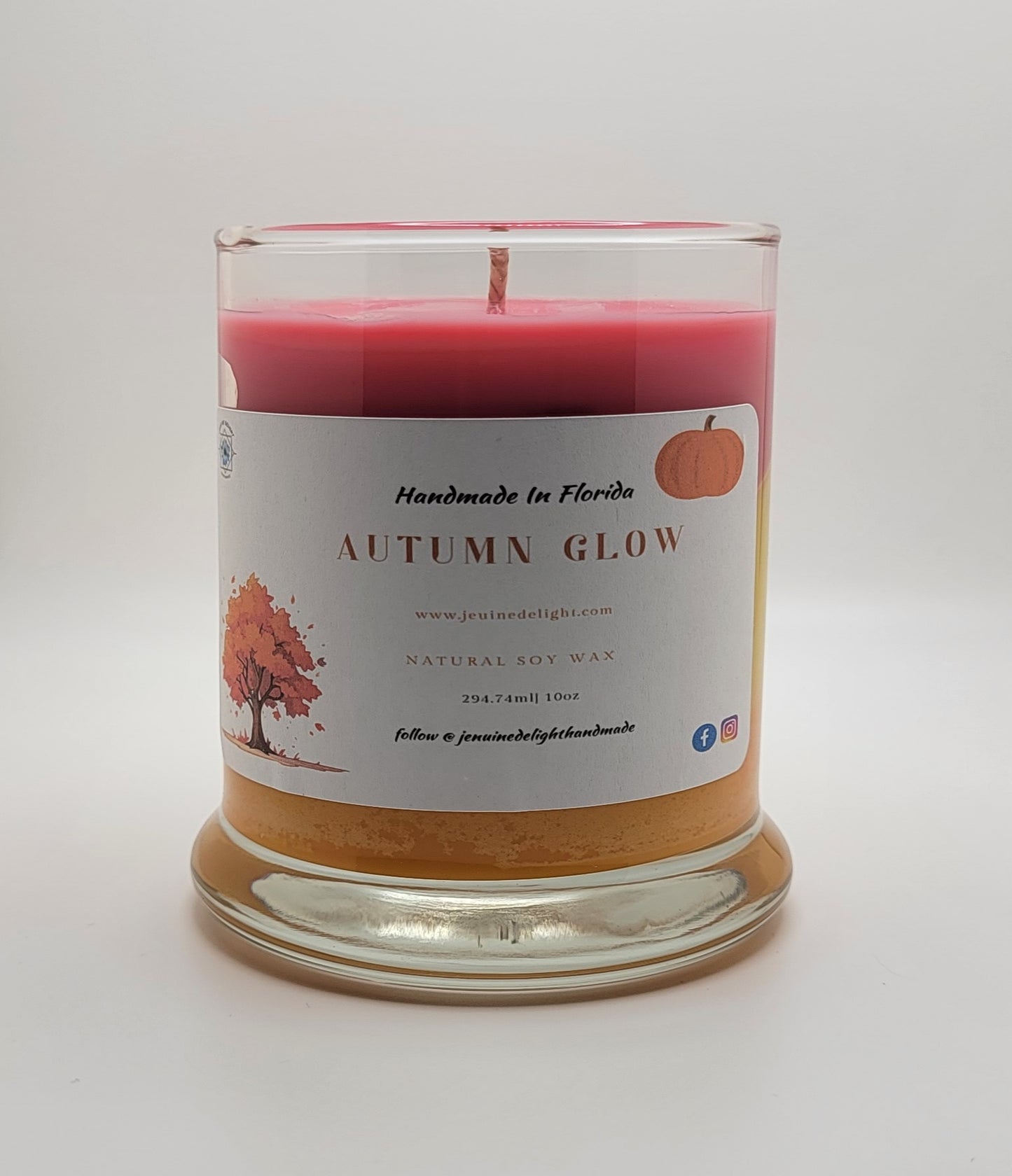 Absolutely MUST have!!!!
Guys I've been looking for a unique scent for my space especially with this beautiful season. And I couldn't find one that really sat well with me. Well I'm glad to say that search has ended and I probably won't need to be searching again. I stopped by jenuine Delight and I was pleasantly surprised with the richness of the scents at her table. I went with Autumn Glow, I was initially drawn to it because of the color. It's exactly as seen in the picture with 3 different shades of color but what really got me to write this review is I recently Lit it up and within an hour the Atmosphere of my room was exactly what I've been looking for. The scent was sweetly delicate and Redolent, reminding me of when I used to come home from school when the leaves was falling. I say all that to say this company is good at what they do and if you are into candles as much as me I would definitely check them out. 🔥
Absolutely MUST have!!!!
Guys I've been looking for a unique scent for my space especially with this beautiful season. And I couldn't find one that really sat well with me. Well I'm glad to say that search has ended and I probably won't need to be searching again. I stopped by jenuine Delight and I was pleasantly surprised with the richness of the scents at her table. I went with Autumn Glow, I was initially drawn to it because of the color. It's exactly as seen in the picture with 3 different shades of color but what really got me to write this review is I recently Lit it up and within an hour the Atmosphere of my room was exactly what I've been looking for. The scent was sweetly delicate and Redolent, reminding me of when I used to come home from school when the leaves was falling. I say all that to say this company is good at what they do and if you are into candles as much as me I would definitely check them out. 🔥